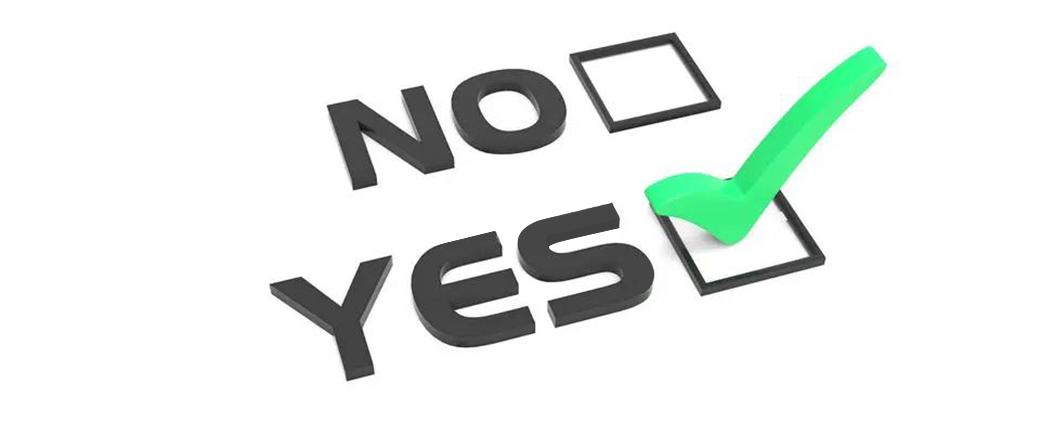 PXID As a designer and manufacturer with 9 years of experience in designing and developing travel tools of new energy,with the global climate emergency,we also found that our actions can relieve the pressure of social traffic,reduce pollution to the environment,let's firmly believe that we are doing a very meaningful thing!
Our most trusted data is placed in the most prominent place at the bottom of our website, the total distance covered by the bicycles sold by PXID and the data of CO2 emission reduction ! Welcome to our website www.pxid.com at the same time, you can learn about the products designed by PXID and Get to know PXID, whether you are interested in products or you have good ideas, you can contact us if you want to design!
If there are 100 steps from an idea to products sales, you only need to take the first step and leave the remaining 99 steps to us.
The customer said this to us"E-bikes are fun to use and will make shorter trips easier, and provide an alternative to the car for short journeys'' and e-bikes could help break down barriers that stopped some people from cycling, including fitness, age and journey length.
  The model shown below is Light-P2 electric bike adult, it 's 250W motor and it is very suitable for riding on urban roads and flat highways.P2 foldable electric bike is suitable for different people, teenagers and adults.Convenient for daily commuting, short distance travel and foldable carrying in the car.
 P2 electric city bike frame is made of magnesium alloy integrated molding ( no weld ),it is not only beautiful, but also light in weight, the color can be customized according to your preference,P2 best electric bike loved by many ladies.The maximum carrying capacity of this electric bicycle is 120KG, Don't worry, ladies with heavily weight can also use it. This electric bike has three modes speeds ,10km/h,15km/h,25km/h,you can adjust the gear according to your needs,max speed 25km/h,compared with other express ebike, it is very safe.No matter children or old people can ride without worrying too much.and it has a good riding experience is not only light and compact, but also has rear spring shock absorption,even if you encounter uneven road sections, don't worry about being particularly bumpy. 
  Finally, someone will ask, what should I do if it is not convenient to charge the Ebike and push it indoors? Don't worry, its battery can be easily removed,just take the battery home and charge it,and don't worry about the battery being stolen,the battery opening is specially designed with anti-theft function,the battery can only be removed after being opened by a special key.
  Well, if you are interested in this Light-P2 electric bicycle,welcome to contact us by email , inquiry@pxid.com or click here to leave us a message,PXID professional sales managers will communicate with you one-to-one and solve your problem!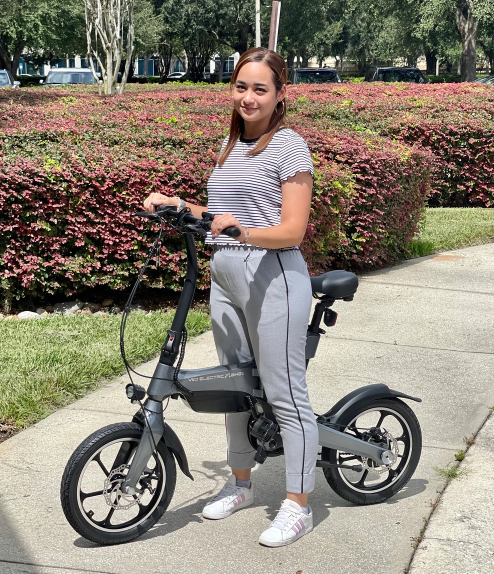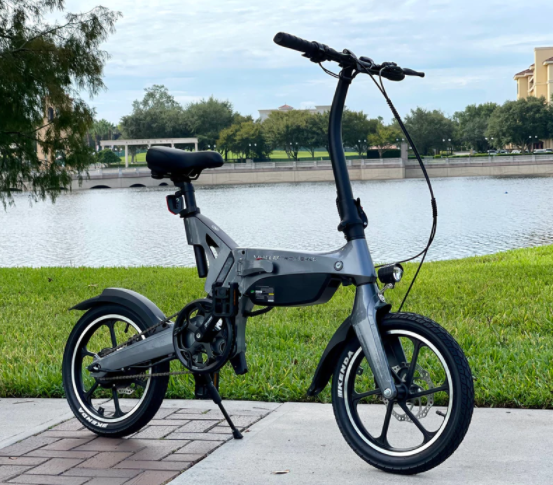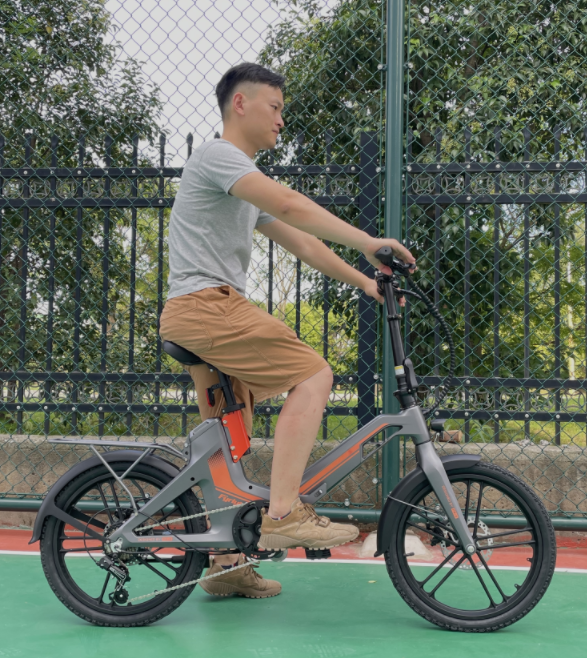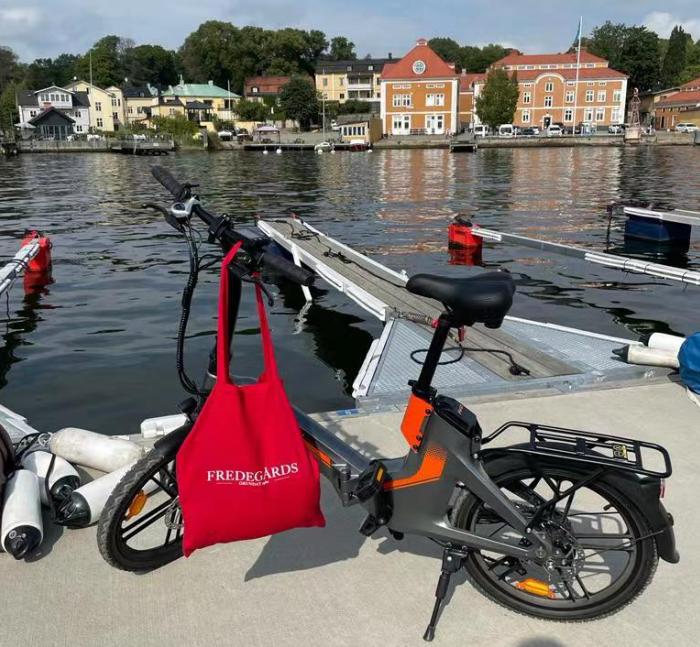 In addition, there is a Light-P4 model electric bicycle suitable for urban road riding, P4 electric hybrid bike is 250W motor and it is also suitable for different people to use,P4 electric cycle bike main population is men.Because of the design line of the frame and the size of 20 inches makes a good riding experience for men.
  For men, this foldable e bike is also a very light model. And Magnesium alloy frame,Color is also a variety of choices,at the same time, we can also design a handsome painting style for you,let you ride on the road have many people full of envy !The 20 inch electric bike maximum bearing capacity of this ebike is 120KG,slightly fat men can also use it. This e bike also has three modes speeds,10km/h,15km/h,25km/h and you can directly choose the maximum speed of 25km/h to ride.At the same time, this electric bike has a 7-speed gear,it can be adjusted according to your riding habits and bring you a better riding experience.
  The battery of this electric bike can also be removed easily.It can meet the requirements of charging in different places and its battery has anti-theft function.After opening with the key, take out the battery. When the battery is put back, use the key to lock the battery.
  Well, if you are interested in this Light-P4 electric bicycle,welcome to contact us by email inquiry@pxid.com  or click here to leave us a message, PXID professional sales managers will communicate with you one-to-one and solve your problem!