Provide design scheme for Yadea VFLY -Y series urban high-end new energy bike.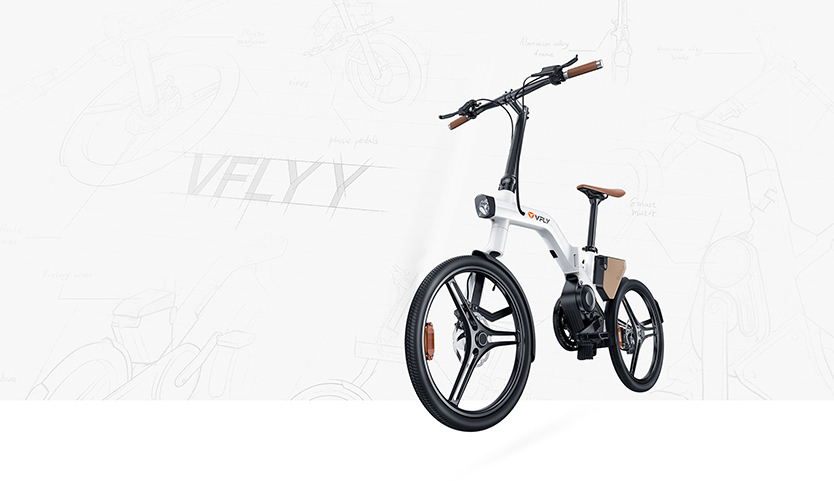 The VFLY-Y80 launched by Yadea was initially designed by PXID. Create a riding experience that is "sportier than pure electric, freer than pedals". It advocates green and environmentally friendly travel methods and the concept of healthy life, and accurately excavates the riding needs of consumers, providing a new green travel mode for Chinese people with a light and smooth riding experience.
As the first player of VFLY electric pedal, VFLY Y80 comes to create a new way of travel, it mainly focuses on urban commuting. It strikes a wonderful balance between electric and sporty riding. Exquisite design, it can not only be put into the trunk and car for a relay trip, but also can be customized at will to start a natural city high play, his appearance is destined to show the audience.
As a popular product of urban commuting and cycling series, Y80 adopts magnesium alloy frame and magnesium alloy wheel lightweight design. It has a simple and smooth bird flight appearance, giving people a feeling of taking off at any time, even if it is parked on the ground, it is always ready The attitude of taking off is in line with the brand concept of VFLY born free. The horizontal straight handle is made of leather sewn handle, which is comfortable to handle, the integrated chain cover can hide the excess chain lines, and the wing-shaped battery box looks dynamic. The model is light and foldable, and the battery life can reach 80 kilometers, which can meet the travel needs.
First of all, in terms of appearance, the Y80 has a simple and fluent shape. It uses a unique single right arm, which makes it fit tightly around the body after it is folded. The wheels are attached with magnets, which are firmly adsorbed and not easy to disperse. With the exclusive base, they are neat and tidy wherever they are placed. . Coupled with a lightweight magnesium alloy frame, it is stiff and lightweight. Although its stature is small, the man-machine is indeed adjusted according to the standards of mountain bikes. The Y80 is small in size and less than 1 meter in height when folded, which is convenient to carry when going out and helps us solve the last 1 kilometer.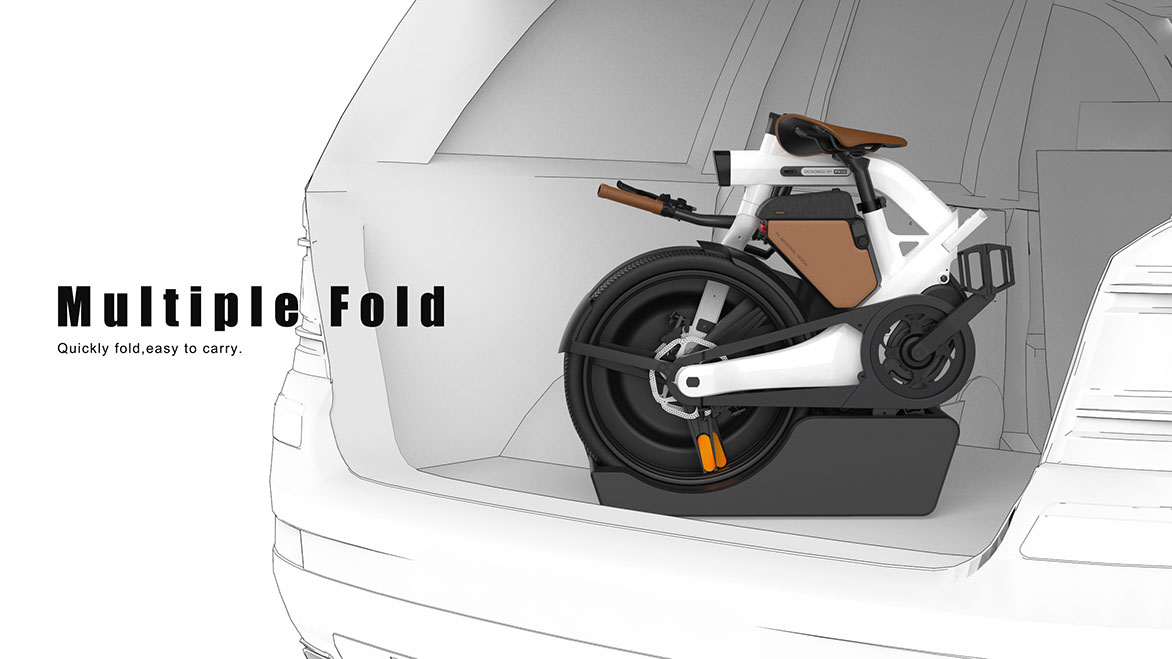 Secondly, in terms of internal configuration, the Y80 is equipped with a 350W smart-sense mid-mounted motor with a maximum output torque of 100N.m. In addition, it supports a maximum cadence of 120rpm. With the support of this motor, the vehicle has full power output, the maximum speed can reach 25km/h, and the driving is more power-efficient. In terms of battery, the Y80 uses a 36V10.4Ah smart-sensing lithium battery, which is lighter and lighter than ordinary batteries, and has a maximum battery life of about 80 kilometers on a windless and flat road. The battery storage bag under the seat tube makes your battery life worry-free. BMS battery manager is online all the time, and controls battery safety at all times.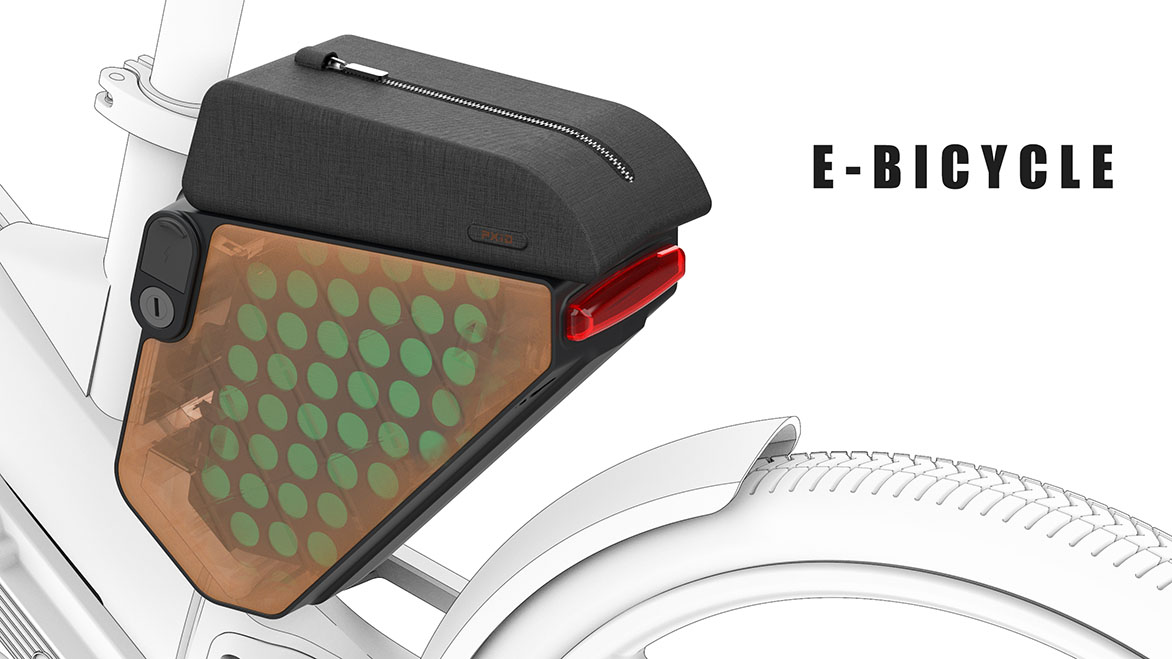 In addition, from the perspective of the instrument, the Y80 is equipped with an LCD screen, which can clearly see various riding parameters such as speed, gear position, and power. In terms of lighting, the Y80 is equipped with a full light control system. The front is equipped with LED lens headlights, and the rear is equipped with brake tail lights, laser spot lights and other warning lights. The bright LED lights are all over the body, not only the illumination distance is longer, but also It can improve passive safety at night and make the vision clear at night. In terms of braking, the hydraulic disc brake system is adopted, and the single braking force is more sufficient, which can ensure the safety of braking in emergency situations. The Y80 also has configurations such as pneumatic tires and magnesium alloy wheels, enabling the vehicle to drive in a variety of different road conditions.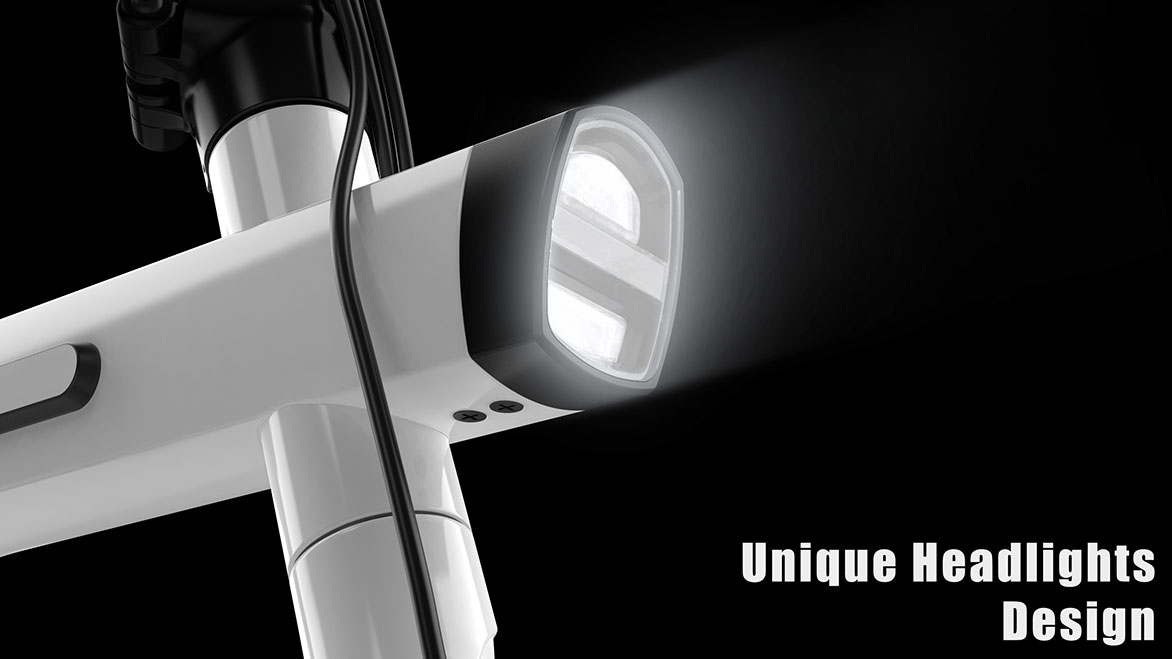 In terms of other configurations, the Torque Tronic intelligent light riding technology developed by VFLY makes the Y80 more sporty than pure electric, freer than pedals, light and agile, and refreshes users' perception of riding. The body of Y80 is also equipped with intelligent sensors. Through the perception of riding status, micro-manipulation in milliseconds can be realized. The electric assist force can adjust the seamless integration of human and electricity in real time. Select the appropriate gear. In addition, its chain cover, seat cushion, grip, battery box, and fenders can be freely selected and matched according to your preferences, changing your maverick, and creating a truly unique car for consumers.
In short, the biggest highlight of the car is that the model made of magnesium alloy is light and foldable, and the battery life can reach 80 kilometers, which can meet the travel needs. The design of Y80 is in line with the concept of green and sustainable development in my country, and also brings green travel solutions to China's electric vehicle industry. As an urban high-end new energy scooter, Y80 always adheres to the "extreme uncompromising spirit", creating the ultimate travel experience for every pioneer of the era who pursues quality and taste, making multi-dimensional "freedom" possible. No matter where the destination is, Y80 allows everyone: freedom of travel in life; freedom of attitude in trends; sensory freedom in speed; and freedom of imagination in technology. No matter where the destination is, the Y80 allows everyone, every journey, to do whatever they want and achieve freedom.