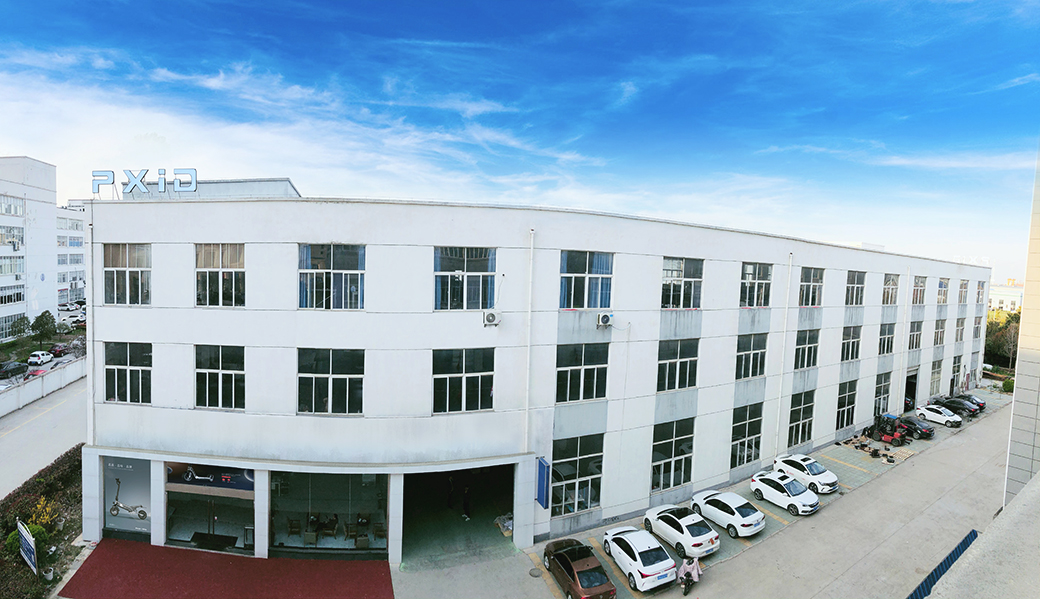 PXID - A one-stop service provider of customized solutions for intelligent travels, established in 2013.
  We possess a land coverage of approximately 10,000 square meters, 20 kilometers away from Huai'an International Airport, 8 kilometers away from Huai'an East High Speed Railway Station, thus bring us a favorable transportation system.

  Over 30 experienced industrial and mechanic designers can monthly update you brand new products like e scooters,e bikes,citycoco. With mechanical designs and intelligent technologies as its core advantages, boasting a persistent focus on areas for short-distance travels.
  PXID offers its customers intelligent travel solutions consistent with their tailored needs for multi-circumstance uses. We have won design awards like Golden pin, Red dot etc.
  A quality product starts from its design stage, to guarantee the realization from the idea to an actual product, we keep a stringent control over the inspection of incoming materials,assembly lines, as well as the pre-shipment.
  Through our excellent R&D capabilities, 50 self-owned patents have been developed with independent intellectual property rights, which has brought to us great reputation domestically and abroad on our products.
  Therefore, we're quite convinced of successfully developing out new products while the patents possessed by our clients if you're looking to work on some ODM projects.