Bugatti is one of the rarest and most unique car manufacturers in the world. It has the fastest and most technologically advanced cars in the world. Although most people can't own a Bugatti, for many car enthusiasts, it is a good idea to see it on the road. Getting to a moving Bugatti is already a treat. According to foreign media reports, Bugatti and electric scooter company Bytech have launched a new electric scooter product that can realize the Bugatti dream with a price of less than $1,000. This electric scooter launched by Bugatti was first unveiled at the 2022CES exhibition, but its predecessor, the URBAN-10, has long been popular overseas.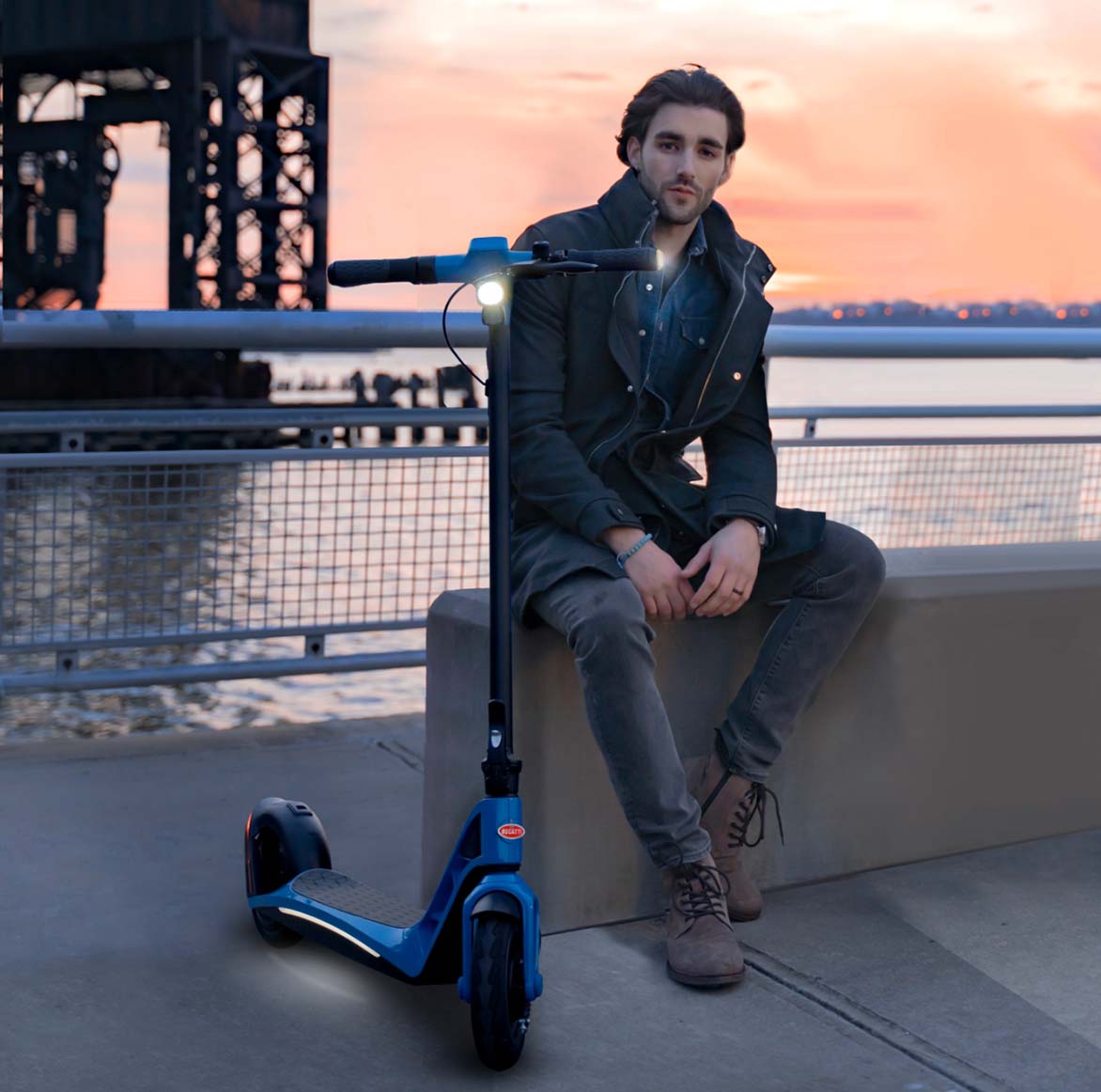 As one of the tools for short-distance travel, electric scooters have gradually entered the public eye. You can see it twinkling on city streets and narrow roads. Some people say that electric scooters are convenient and time-saving. Some people think it's not safe. There are no relevant regulations or regulations on electric scooters in our country. In fact, its convenience has not been able to stop people from loving electric scooters, mainly because it can help us save more time. With the emergence of more light-duty electric vehicles such as self-balancing vehicles, folding electric vehicles, electric scooters, etc., it has become a beautiful landscape on urban roads, more or less attracting the attention of others. However, for the driver himself, although it looks like a simple electric car, the actual experience of actually navigating through the crowd is much more complicated than imagined. We must not only be familiar with the operation, but also pay attention to safety. At the same time, it has also more or less alleviated the congestion in big cities and the situation of finding parking spaces around the city, which has made a certain contribution.Take this opportunity to meet everyone's choice needs for light vehicles (such as daily commuting and shopping, etc.),Let's take a look at the performance of the URBAN-10 electric scooter.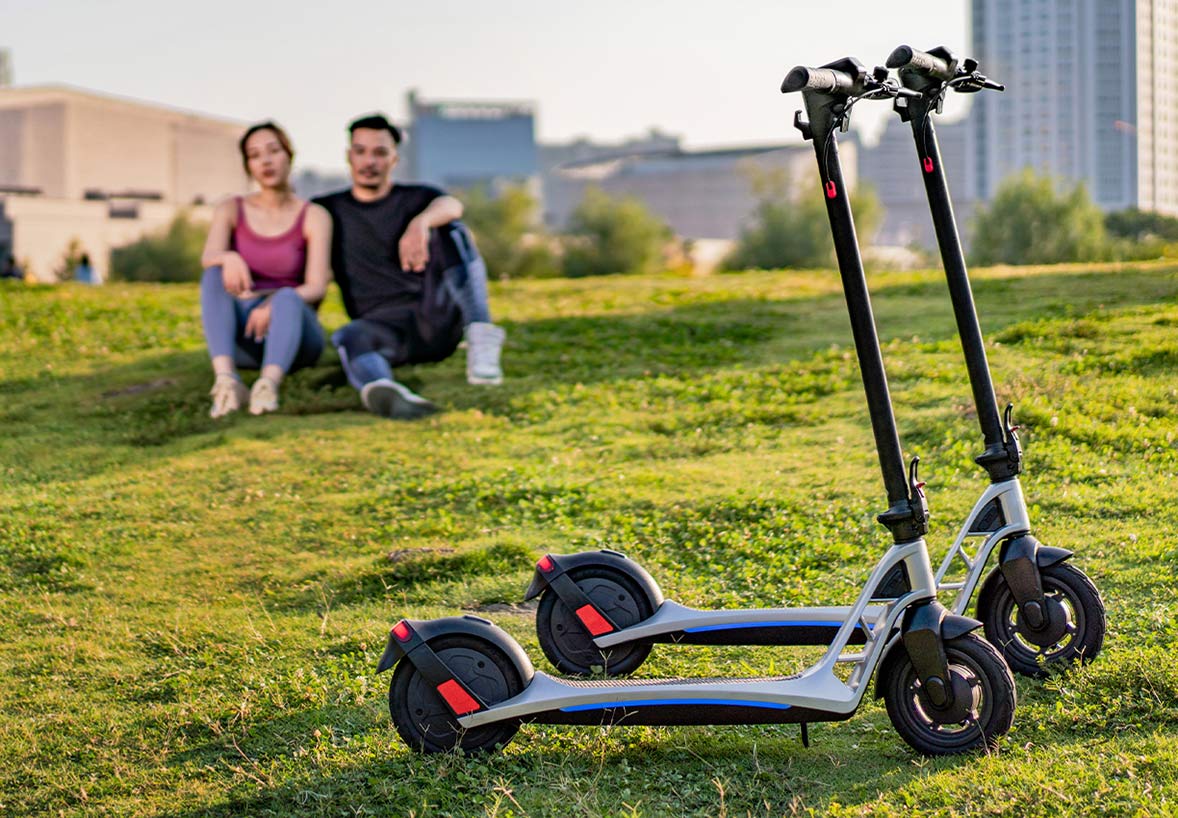 The URBAN-10 electric scooter uses higher-strength magnesium alloy as raw material. The integrated die-casting body process not only ensures the structural strength of the body, but also allows the body to have a rich shape comparable to a carbon fiber frame. The integrated die-casting body process can also effectively improve production efficiency and reduce production costs in mass production, and ultimately gain the favor of more high-quality consumers in the market, thereby creating greater business value for enterprises. The newly designed LCD instrument of URBAN-10 scooter is not disturbed by strong light, and vehicle information can be easily viewed in any scene. H10 body atmosphere lights and car-level foggy three-dimensional taillights ensure driving safety, and also improve the appearance of the vehicle's lighting effects to meet the individual expression of young people. As the first hollow-out integrated scooter, the URBAN-10 will be officially launched in 2020. The H10 also won two awards for its impeccable styling and performance.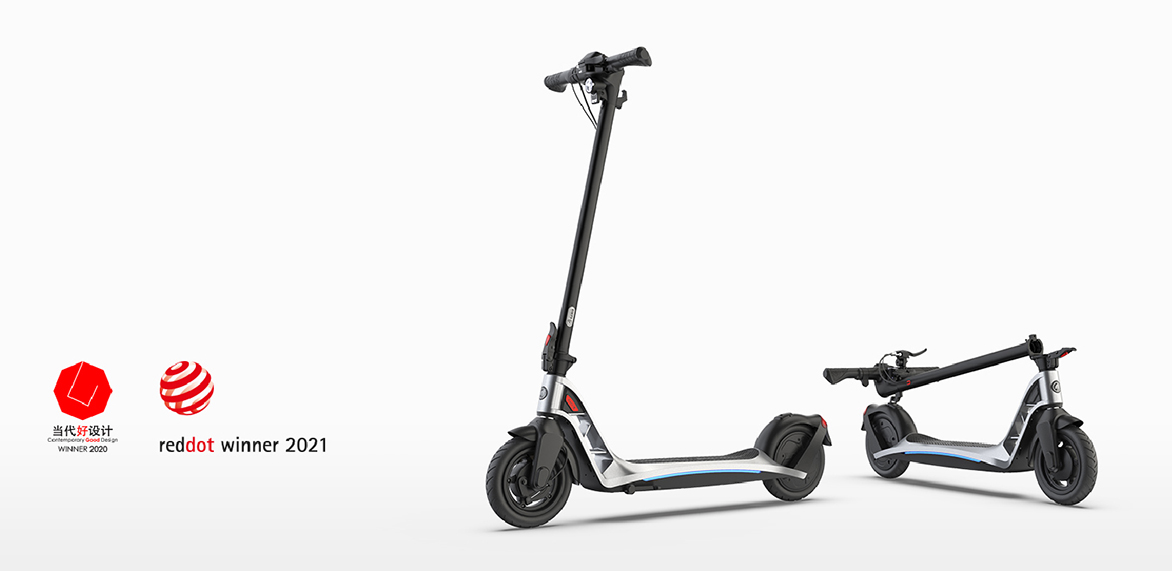 If you consider the normal travel needs, combined with the usual commuting and actual needs (saving time, space occupation, portability, etc.), safety first, URBAN-10 electric scooter is the first choice, although most electric scooters on the market can be folded, but folding The method is cumbersome, takes up a lot of space, and has a great impact on subways, buses and pedestrians. This electric scooter can be folded with one button, small and portable, easy to store.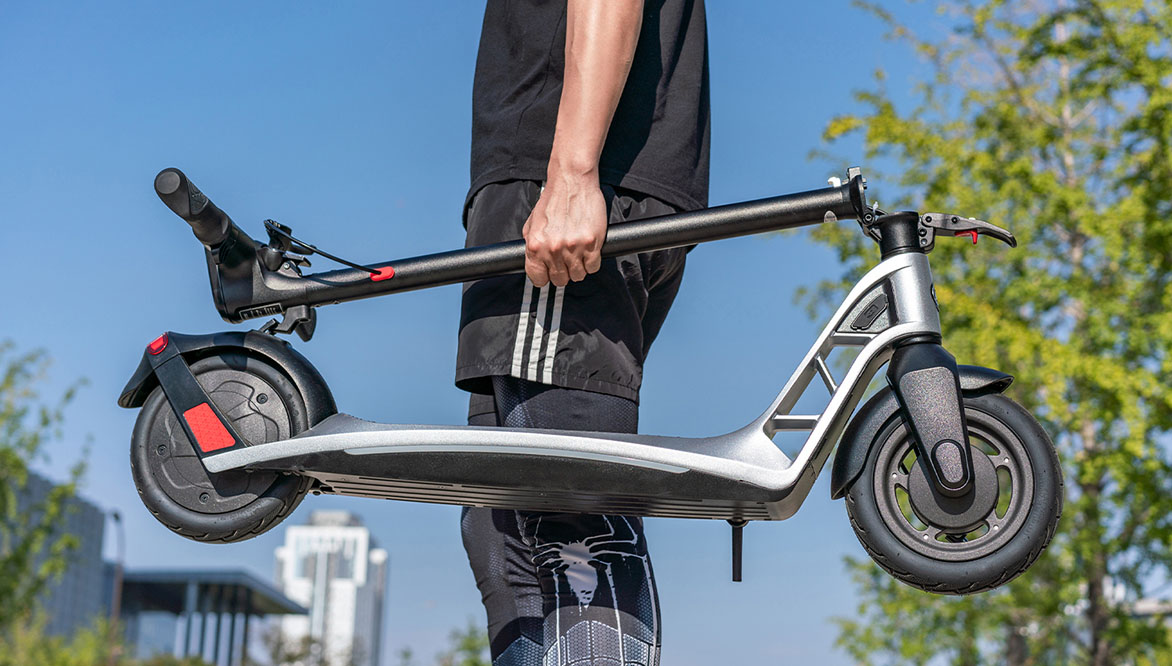 The URBAN-10 scooter is designed for aerodynamics and functionality, and its magnesium alloy frame also accommodates a portable and easily removable battery pack. The battery has an intelligent management system, with 6 intelligent protection functions including overcharge protection, short circuit protection, abnormal temperature protection, double overcharge protection, double overdischarge protection, and automatic sleep after long-term pressure. There are 30 18650 lithium batteries built into the body, and the high speed is limited to 25km/h. With 36V7.5/10Ah lithium battery, the cruising range is 25-35km, which is also an advanced configuration of the same level, which can easily meet the short-distance travel needs of urban consumers. There are two common folding methods of electric scooters on the market, one is to fold the head tube, and the other is to fold the front end of the pedals. The URBAN-10 adopts the second method and has also made a strengthened design for the folding place. It only takes 3 seconds to fold and does not damage the fuselage. The easy-to-fold body can be brought into public transportation facilities or office buildings at any time, greatly improving the efficiency of daily travel.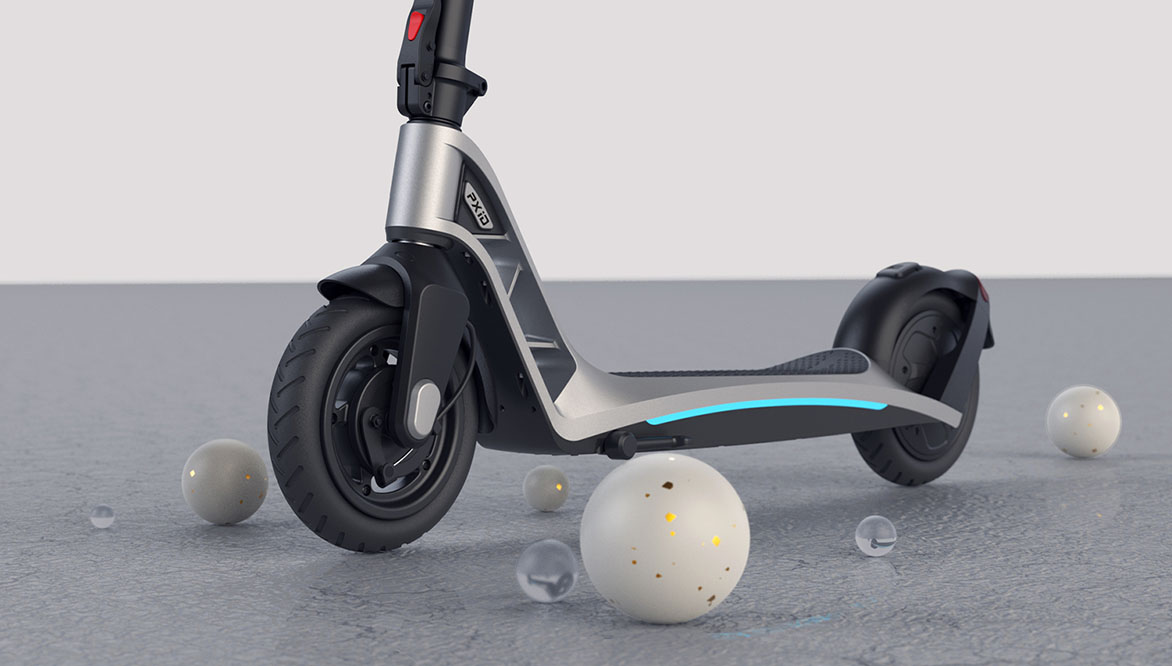 The road quality continues to improve. Electric scooters, as the most important and influential small wheel diameter, will be loved and used by everyone. It has become a fact that it is currently limited to existing regulations and legislation. Bring you a labor-saving, portable and fun experience.It is worth mentioning that the new car weighs only 15.9 kg and is powered by an electric motor with a maximum power of 700 watts, with a maximum cruising range of 35 kilometers. In addition, the scooter also provides three driving modes of economy, city and sport, as well as a cruise. control function. URBAN-10 also pays great attention to product details. The tires are made of PU solid tires. The quality is guaranteed. The braking method still adopts the front wheel drum brake. Surprisingly, the rear wheel dual braking system of the scooter also has ABS function, which is in the pedal. Not common in cars. And the front and rear shock absorption technology is optimized, and it integrates shock absorption, noise reduction and energy absorption.
In this way, I believe you should have a certain understanding of the URBAN-10 electric scooter. Not only is he excellent in stability and comfort, but the brakes are practical and powerful, well-configured. Since the launch of the URBAN-10 electric scooter, the response has been enthusiastic, and it has received unanimous praise from users in terms of appearance and performance.
In the context of the era of lithium-ion new energy, young consumers have long thought that scooters are just a means of transportation. URBAN-10 meets the basic requirements of transport.
If you are interested in this three wheeled scooter, click to learn more about it ! Or welcome to contact us by email !